One of the biggest advantages of external streaming devices or TVs built around a third-party operating system is that they can usually receive larger feature and technology updates than smart TVs with a proprietary operating system integrated into the product.
Such is the case with Roku, which announced the latest version of its operating system, known as OS 11, earlier this week. This is the company's third update to the core Roku operating system in the past 12 months and the first major update since announcing OS 10 last May.
To be clear, OS 11 isn't a totally new UI and layout, but it does do some things we suspect customers may have been asking for as well as a few nuggets to keep the pressure on Roku's competitors. .
Perhaps the most visible, or should I say audible, improvements relate specifically to the way Roku devices handle audio when used with Roku's wireless, Streambar, or Streambar Pro speakers. When connecting these products, users will find new automatic speech and sound clarity modes. The former is said to dynamically identify and amplify the dialogue so it doesn't get lost under the rest of the sound mix. These feature new, specially adapted Dialogue, Film, Music and Night modes, as well as the current "Standard" mode.
Additionally, OS 11's AV Sync feature will allow supported Roku audio players and products to use a simple calibration tool – soon to be part of the Roku mobile app – to better sync audio with the device. action on screen. Many users will find this tool invaluable, especially considering the video-to-audio delay that is sometimes an unavoidable consequence caused by compression and transmission issues on streaming services.
The Roku app is a key part of some of the advancements that OS 11 brings. Just as many use a personal photo for the main homepage on your phone, tablet, or computer, the new "Photo Stream" feature in OS 11 will allow you to upload photos using the mobile app or your PC to serve as your personalized screen saver and digital photo frame. A Roku user will even be able to create a shared album so that everyone in a group can add photos and use them.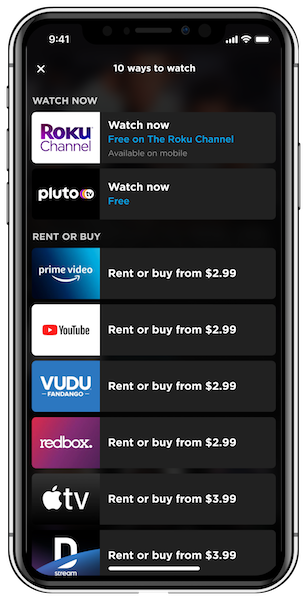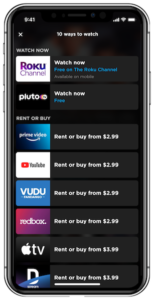 The Roku app is part of even more OS 11 updates. The user interface, or "visual experience," will be refreshed to provide more information about streaming movies and video content. This will also include free channel content highlights as well as services the user is already subscribed to. You'll also be able to record movies and shows on the go so you can pick them up and continue streaming when you get home.
As for the main home menu screens, OS 11 adds a "What to Watch" menu item as a new destination to direct you to streaming content you frequently interact with. This will include both new and trending content. There will also be an addition to the "Live TV" menu on the home screen. First added in January, it will now provide viewing recommendations for free live and linear content from the Roku Channel and various "cable alternatives" such as Hulu, Philo, Sling, fuboTV and YouTube TV.
Finally, Roku's voice-activated keyboard will expand language support from English to Spanish, German, and Portuguese in the United States and supported countries. The ability to use voice commands to simplify device and channel setup and sign-in with voice, rather than typing email addresses and passwords on screen. and PIN information rather than the often laborious and error-prone manual entry is a big advantage of voice remote controls.
All in all, you can say there's nothing revolutionary about OS 11, but maybe that's not the point. The flexibility of manufacturers of streaming devices like Roku, and their in-OS TVs and soundbars, shows how they seek to retain and expand market share in a world where virtually every TV is a smart tv. Roku's OS 11 will start rolling out over the next few weeks.
While it hasn't appeared on the various Roku products in my house yet, the one I'm really looking forward to seeing it in is the combination of Roku's Streambar Pro, Wireless Speakers and Wireless Subwoofer . I'm testing them for an upcoming review, and some of these improvements address questions I noted about this device ecosystem.
As soon as OS 11 comes out, I'll take a look and finish reviewing what has already proven to be a worthwhile alternative to traditional soundbars. Keep reading here and hopefully it hits your inbox soon.
Related: Roku refreshes with OS 10.5 and Streaming Stick 4K and 4K+
(Visited 1 time, 1 visits today)