AMS Neve 88M is the first digital audio interface bearing the iconic brand. Equipped with two mic preamps and USB connectivity, the desktop unit uses the same transformer balanced technology as the flagship Neve 88RS large format console. Read more about the big announcement…
AMS Neve 88M USB audio interface with two mic preamps
The 88M is designed and manufactured in England, which is remarkable considering that AD/DA converters and audio interfaces in general are made in China. With Neve renowned for their musically colorful 1073 preamps, it's also surprising that the 88M's dual-mic preamps are "accurate and clinical".
Specifically, they are a faithful reproduction of the Neve 88R console preamps. This console was designed to meet the preferences of sound engineers when it comes to external preamps. Now everyone with the budget can have two of these "pristine" Neve pres. However, Neve uses the term "faithful reproduction" to describe the presence of the interface. I'd be surprised if the entire Marinair 88R/RS transformer-balanced preamp circuit moved into such a small package.
The 88M is housed in a rugged shell and is bus-powered. This makes sense considering the interface is designed for project studios and on-location recording. Neve also praises the sound quality. Unfortunately, finer details are lacking at the time of writing. I guess it's high-end converters and the kind of components that go into manufacturer consoles that make up most of the innards.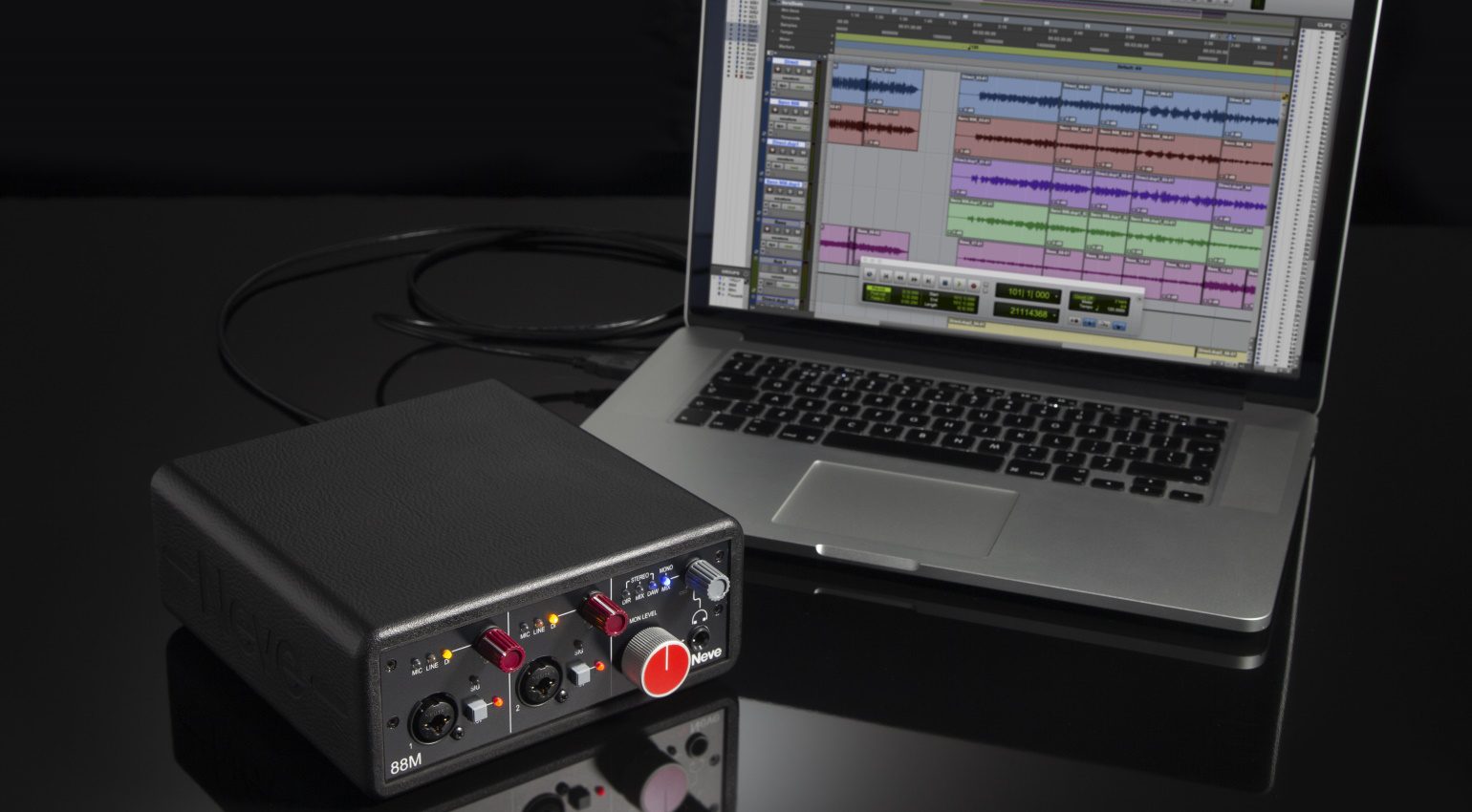 I'd love to share more but, alas, that's literally all we know at launch. We hope to get to the finer details shortly, including pricing and availability data. I also wonder if other features of the 88R/RS, such as signal routing, have been incorporated into the 88M. We need answers here!
More information about AMS Neve